Sponsor a Retired or Rescued Horse!
At Kimball Ranch we provide a permanent home for retired and rescued horses. 

Retired horses have owners who provide the financial support necessary to care for them, however the horses can still be sponsored allowing us to further reduce the financial burden.  These owners have taken the responsibility of caring for their horses for life and at Kimball Ranch we want to reward that devotion to their four-legged companions by making the expenses as low as possible. 

Rescue horses are horses adopted or being fostered by Kimball Ranch from various horse rescues.  These are horses that for some reason or another have come into our posession and we intend to change their lives for the better forever. 
Kimball Ranch is a for profit entity and you will therefore receive no benefit to your taxes.  However, all funds collected for a sponsorship will go directly to that horse's care including feed, veterinary care, farier care, and the many other fees that come with caring for a horse. 

Wendy was adopted from the SPCA of McKinney.  When she first came to Kimball Ranch she was underweight as seen in her picture below.  With great grass pastures and awesome care she fattened right up into the lovely appendix mare you see to the right.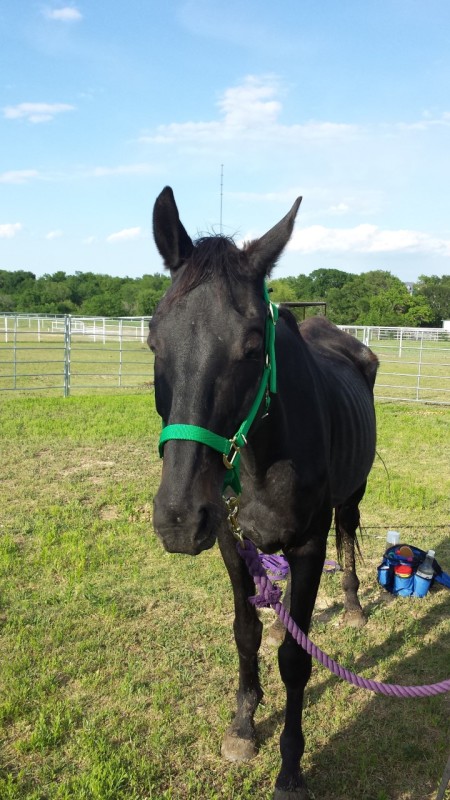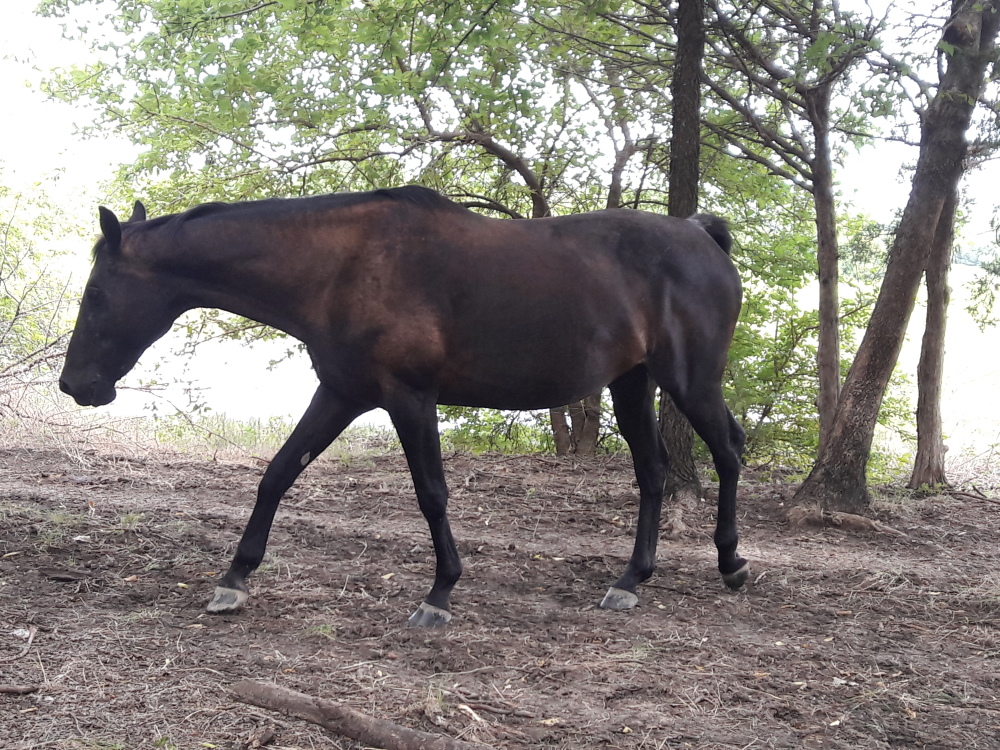 **Kimball Ranch will be looking for one or two new rescues to foster and sponsor over the next few months.  If you are interested in sponsoring or working with a rescue horse let us know and we will make arrangements for you to meet one.  We regularly foster for Bluebonnet Humane Society who take great care of the horses in their care.  **

Feed can be as low as a few hundred dollars a year to well over a few hundred per month.  Horses that have been well cared for can often be put on a maintenance diet and have low feed prices thanks to our grass pastures.  Horse that need to put on weight can easily consume large quantities of grain a month.
Standard veterinary bills cost around $100.00 per horse per year.  Horses that come in injured, sick, or with life-long medical needs will generate higher expenses in care,medication, and treatment.
Farrier bills can cost anywhere from $400.00 to over $1,000.00 annually depending on the individual needs of the horse.
Sponsors are able to pick out a specific horse to sponsor or can have us pick one out for them.  They are welcome to come by the ranch to groom, bathe, graze, and otherwise care for their sponsored horse.  Only specific horses are enrolled in our sponsorship program. 
In the case that you find a specific horse in one of our rescue partner's pages, you can choose to donate or contribute directly to that rescue or notify us and we can make arrangements to foster that horse or another horse from that rescue.